Standards Development Processes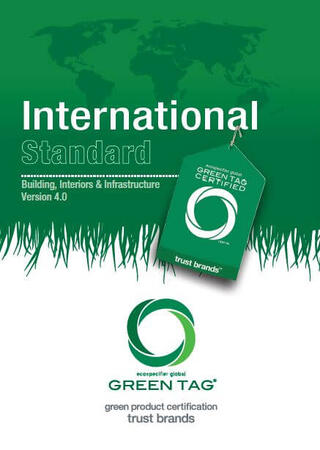 Standards are developed using broad public, media, industry, academic and government engagement. Once developed and comments received and incorporated, the draft it brought before our volunteer advisory committee.
The National Advisory Committee
The National Advisory Committee is a body in each country of operation of approximately 12 stakeholder representatives comprised of:
Industry and Professional Groups & Associations
Consumer Groups & Environmental NGOs
University & Government
That provide advice and guidance on matters associated with:
The operation of the Program
Development of the Standards
Stakeholder Review & Dispute Resolution Processes
Certification Appeals Processes
The NAC operates on a 2/3 quorum for all matters.
If your organisation would like to participate in the NAC, please contact the Program Director via
The Expert Committees
The Expert Committee is an International Group of Experts advising the NAC and Program Director in their field of expertise.
There is no limit to the the number of experts on the Committee and each country may have its own local Expert Committee if needed.
If you have expertise would would like to contribute, please contact the Program Director via
GreenTag Standards Development and EPD program reviews
Both the GreenTag Standards Development and EPD program are operated strictly under the relevant International Standards Organisation (ISO) standards.
GreenTag Standards Stakeholder processes are in accordance with ISO 14024 and ISO 17065. These require open and transparent processes, with adequate (min 30 day) comment periods and transparent reporting of outcomes with results of reviews made readily available.
Anyone interested in GreenTag Standards or EPD review processes can request copies on any review by contacting
The Standard v4.1 has gone through the public consultation review process and is being finalized with minor edits.
Standards are available on request by contacting .
How will you use GreenTag?
Manufacturers:
Make your product stand out, unlock the barriers to major markets.
Get Global GreenTag certification to stand out as a leader, differentiate your product from the pack and win in the rapidly expanding green marketplace.
Green consumers:
Create your own healthy, sustainable home, interiors and lifestyle.
Discover our work with the Beauty & Personal, Cleaning and Building & Interiors industries or find out more about GreenTag.
Global GreenTag certified products pass the world's toughest standards to protect you, and your family's health and safety, minimise your impact on our finite planet and put the power of selection back in your hands.
Professionals:
Save time and money selecting products that deliver and protect your business from risk.
Find out how Global GreenTag certified products pass the worlds toughest standards for health, eco performance and safety.
Recognised by major green rating schemes, GreenTag is your one-stop certification to choose for evidence product selections.