Manufacturer: Earp Bros Tiles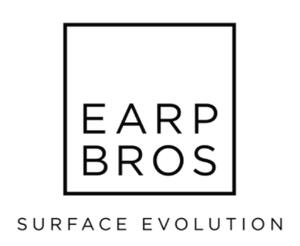 As an importer, Earp Bros is conscious of the practices of manufacturers and chooses to import tile products from ecologically responsible companies, such as Porcelanosa Group. These companies are committed to international practice in sustainable manufacturing.
Earp Bros support the low impact life cycle of tiles in building projects and aim to enhance the offering in Australia by partnering with responsible companies off-shore.
To lessen logistical impacts, Earp Bros have relocated its warehousing facilities to make use of rail rather than road. The company facilitate the recycling of waste materials, including tiles which are re-used in road base materials.
Earp Bros are committed to product testing to ensure that materials are used to their potential and to maximise the sustainability of a projects life cycle.
Slip resistance is a key focus in this area. Such products enhance the health and safety value of a project and when used in conjunction with Accelerated Wear testing procedures, are considered best practice.
Earp Bros recognise the importance of being an educator in this area as much as a practitioner. We support the efforts of the Green Building Council of Australia and share our eco-conscious products via ecospecifier.
Carrington, NSW Office
Phone: 02 4962 5500
Fax: 02 4940 8606
Email:
Products
How will you use GreenTag?
Manufacturers:
Make your product stand out, unlock the barriers to major markets.
Get Global GreenTag certification to stand out as a leader, differentiate your product from the pack and win in the rapidly expanding green marketplace.
Green consumers:
Create your own healthy, sustainable home, interiors and lifestyle.
Discover our work with the Beauty & Personal, Cleaning and Building & Interiors industries or find out more about GreenTag.
Global GreenTag certified products pass the world's toughest standards to protect you, and your family's health and safety, minimise your impact on our finite planet and put the power of selection back in your hands.
Professionals:
Save time and money selecting products that deliver and protect your business from risk.
Find out how Global GreenTag certified products pass the worlds toughest standards for health, eco performance and safety.
Recognised by major green rating schemes, GreenTag is your one-stop certification to choose for evidence product selections.